Schedule a Free Debt Recovery Consultation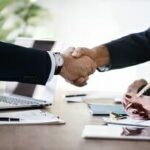 Fixed & Scale Fees
We offer a number of fixed fee and scale fee services* to limit out of pocket expenses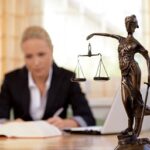 Letters of Demand
We issue letters of demand and start repayment negotiations to avoid litigation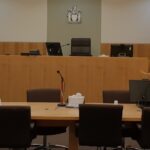 Legal Proceedings
If negotiations fail, we will commence legal action in the Court or the Tribunal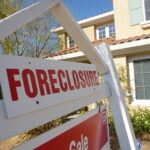 Enforcement Action
We will enforce the judgment over the debtor's property or with insolvency action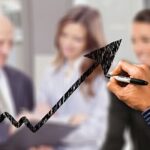 We Recover Debts
Our expert lawyers do everything possible to recover your unpaid business or personal debts
Free Debt Recovery Consultation
Speak to our debt recovery lawyers today
8:30 am to 5.00 pm – Monday to Friday
Happy Debt Recovery Clients
Nicola is very knowledgeable. I found Nicola to be very helpful from the first contact I had with her. Nicola sorted out our legal issue with no fuss and I wouldn't hesitate to use her again. Thanks Nicola
Simon Mangion
01:09 20 Sep 21
Been using Wayne for a while now and highly recommend for all commercial matters. Great guy and great company!
Thomas Sparks
06:13 01 Sep 21
Wayne Davis from Stonegate Legal offered us exceptional professional and upfront advice on our legal matter and supported us the whole way through. Wayne explained the fee's involved from the start to ensure we understood costs, in which we were very thankful. Thank you Wayne we are so grateful for your help on this matter, and to have had a successful outcome! We would highly recommend Wayne Davis for anyone seeking a lawyer who shows honesty and integrity.
Kim Morris
00:35 07 Jan 21
Wayne has been informative, professional, and clearly set out all legal options regarding my case. I will use Stonegate Legal and Wayne again in the future.
michael wall
13:22 09 Jun 20
Thank you Wayne for the help and compassion you provided to us in liquidating the company we worked for, and would not hesitate in referring you to any person that needs legal advice.
marie jessamine
01:22 27 Apr 20
Sincere thanks Wayne for all your help and professional service. Everything was easy to understand, and I wouldn't hesitate to recommend your company to others. Thank you again.
Wayne provided good advice, and got us the outcome we were looking for. He was easy to deal with and kept me well informed through the process letting me know the options available as well as his advice. I would recommend Wayne if you are having trouble getting people to pay up!
Andrew Macdonald
06:38 04 Mar 20
Thankyou to Wayne for representing us with a judgement debt&dispute with a neighbour via. QCAT.With his experience, professional support and guidance he helped us work through a very stressful time.With Gratitude.Hayley.
After having some issues with vendors paying their bills I searched for a solicitor to assist in issuing a Statutory Demand. I found two solicitor's firms who had useful websites explaining the process. I contacted both and only Wayne from Stonegate Legal contacted me on the next business day (I am still waiting a month later for the other solicitor's firm).The process was explained to me and it was clear and simple. His pricing structure was clearly laid out so I understood what my commitments would be.Wayne was helpful and provided all information necessary. Should the need arise for a commercial solicitor in the future, I will have no hesitation to use Stonegate Legal again.
Nicholas Wilson
06:01 27 Jan 20
Wayne assisted us to enforce a QCAT decision. His knowledge base and level of professionalism were outstanding. We were dealing with a very aggressive defendant however Wayne was able to achieve a successful outcome by way of negotiation without the need to undergo expensive long and drawn out Court proceedings. Thank you again Wayne!
Cassie Ireland
22:57 04 Nov 19
Thanks to Wayne and the team for helping me collect my outstanding debts. You were easy to understand, easy to deal with and you really know your stuff. Thanks again.
Julie Spice
07:40 30 Jul 19
Thanks Wayne Davis and team for all your amazing help and support. These guys work hard to ensure they can get you the best results possible!
Sarah Beardmore
07:11 25 May 19
Our Expert Debt Recovery Services
Business Debt Recovery
We partner with small & medium businesses to:
Recover unpaid invoices;
Negotiate with debtors who dispute the claim;
Sending lawyers letters of demand;
Commence legal action (if required);
Enforce the money order.
Construction Debt Recovery
We partner with construction companies to:
Recover unpaid payment claims;
Issue subcontractors charges;
Issue payment claims and payment schedules;
Make and defend adjudication applications;
Enforce the money order / winding up.
Personal Debt Recovery
We partner with people to:
Recover unpaid loans;
Locate debtors who have skipped;
Negotiate settlement and repayment plans;
Commence legal action (if required);
Enforce the money order.
Body Corporate Recovery
We partner with bodies corporate to:
Recover unpaid levies;
Send fixed fee letters of demand;
Negotiate settlement and repayment plans;
Commence fixed fee legal action;
Enforce the money order over the property.
Free Debt Recovery Consultation
Speak to our debt recovery lawyers today
8:30 am to 5.00 pm – Monday to Friday
Schedule a Free Debt Recovery Consultation
*Terms and conditions apply.